Optimal Canine provides guidance on how to improve a dog's obedience, strengthen their performance, and enhance their nutrition. All methods are based on positive reinforcement, choice, physical play, and scientific evidence to empower pet parents and dogs on their journey to better behavior, physical fitness, and diet improvements.
Every household is different and every pet parent will have different goals for their canine companion. Optimal Canine's guides and courses are designed for family dogs and performance dogs to improve behavior, strengthen performance, and enhance nutrition both at home and in trial competitions!
Optimal Canine is dedicated to the long-term success of pet parents and their dogs by providing free guidance on behavior, fitness, and nutrition; but also provides services for continued education. In-Home Private Lessons and Virtual Classes are additional opportunities to learn more with Optimal Canine.
Mission to Achieve the Optimal Canine
Ronny's mission is to empower pet parents through progressive and scientific information to improve their dog's obedience, performance, and nutrition to achieve the Optimal Canine!
Vision for a Progressive Community
Ronny's vision to develop a progressive community of pet parents who strive to help their dog achieve better behavior and physical fitness though methods founded on positive reinforcement, choice, play, and science while providing an optimized diet to enhance the training and fitness program.
Positivity
Optimal Canine's programs factor in multiple principles on canine behavior and each component to improve obedience, strengthen performance, and enhance nutrition revolves around positive reinforcement!

Pet parents and their dogs improve their behavior through positive reinforcement. All programs are designed to teach pet parents how to positively train their dog while the pet parent's actions are rewarded through the progression of their dog's behavior.
Choice
Dog owners and their dog become empowered through Optimal Canine's programs as they choose to learn new methods to improve their obedience, fitness, and nutrition – everyone wins through choice!

Harnessing the power of choice is a major component of Optimal Canine's programs. All learners, dog and human, have the option of choice – the human can choose the program suitable for their needs and the programs are designed to provide the dog with choice as it learns.
Play
The power of play is harnessed in Optimal Canine's training and fitness programs to accelerate each dog's engagement and working relationship with their owner while learning valuable life and performance skills!

Play helps develop a strong relationship between the dog and the human. Developing a strong relationship through play accelerates learning and keeps it fun!
Science
Optimal Canine's training, fitness, and nutrition programs are founded on scientific approaches of learning theory and application to improve obedience, strengthen performance, and enhance nutrition!

All programs are created to ensure the information is accurate and based on science but is designed not to overwhelm the pet parent with overbearing scientific terms. The programs are easy to follow and based on science – win, win!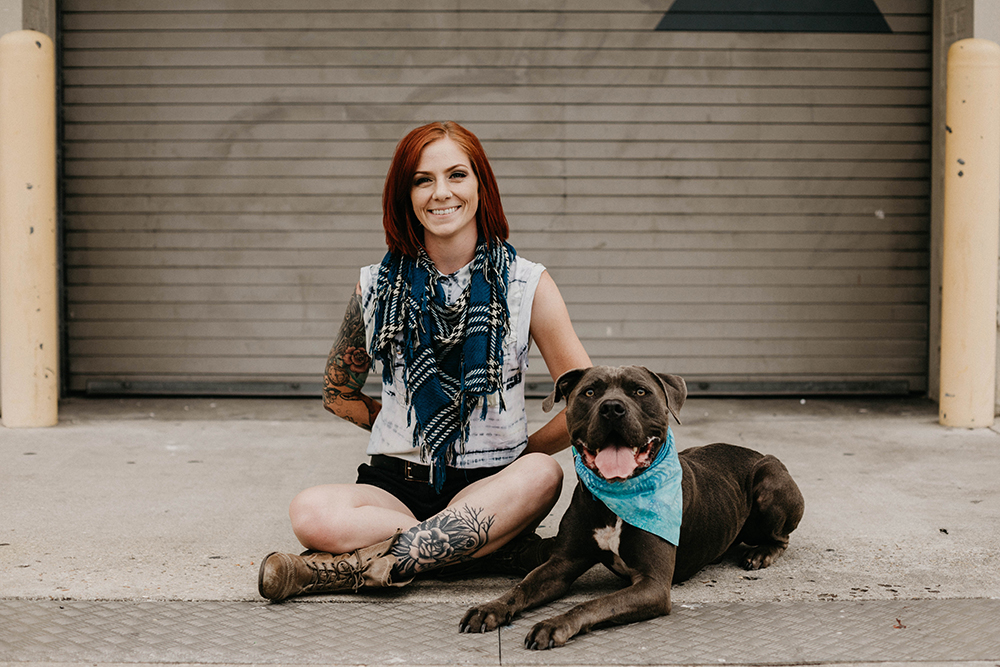 Ronny LeJeune is the owner of Optimal Canine and she has multiple years of experience in the pet care industry where she developed a special interest in canine nutrition, training, and fitness.
Ronny is a Certified Professional Dog Trainer, Knowledge Assessed (CPDT-KA) through the Certification Council for Professional Dog Trainers, Certified Canine Fitness Trainer (CCFT) through University of Tennessee,  Certified in Canine Nutrition (Cert.CN) through the Companion Animal Science Institute (CASI), and a Fear Free Certified Pet Professional. She is currently pursuing a higher level canine nutrition certification at Companion Animal Sciences Institute to become a Certified in Advanced Canine Nutrition (CertACN) and is projected to complete the program in 2022.
In addition to Optimal Canine, Ronny is the owner of Perfectly Rawsome. Perfectly Rawsome is an informational raw feeding resource for pet parents to provide a home prepared raw diet to dogs and cats. Perfectly Rawsome was created in 2015 and has blossomed into one of the top online resources for raw feeding for dogs and cats.
Ronny also has a fresh food Facebook support group – Raw Feeding University. Raw Feeding University is focused on providing a group for raw feeders from across the world to connect with one another.
Ronny demonstrates her passion and dedication to improve the lives of pets through continued education. She has many certifications through reputable organizations and continues to pursue further education to remain current on progressive methods for behavior, fitness, and nutrition.
CPDT-KA
Certified Professional Dog Trainer, Knowledge Assessed through the Certification Council for Professional Dog Trainers
CCFT
Certified Canine Fitness Trainer from University of Tennessee
Cert.CN
Certified in Canine Nutrition through Companion Animal Science Institute
Fear Free Certified Professional
Fear Free Certified Pet Professional through Fear Free Pets
BFA
Bachelor in Fine Arts from University of Louisiana in Lafayette
Ronny is currently enrolled in school to complete the programs for the following certifications:
Cert.ACN
Advanced Canine Nutrition from Companion Animal Sciences Institute – estimated completion in the end of 2022